Sponsored By
Barnes & Noble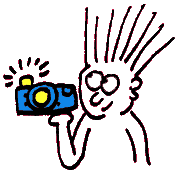 Photo Gallary
2003
United We Read
Book Clubs


Last year, over 70 book clubs participated in United We Read. In 2003, we hope this number grows.

The United We Read project will offer several ways to help you book club with this project.

1. Mid-Continent Public Library offers book clubs the opportunity to check out a set of books for your book club to read. For more information on this, contact Marlena Boggs at (adult_spec@mcpl.lib.mo.us).

2. When the book is announced to the public on August 5th, a reader's guide with discussion questions will be available from this web site for you to use in your book discussion groups.

3. If you would like for your book club to be on the United We Read mailing list, please send an email with name, book club name and email address to: sburton@kcmlin.org.
For further information contact:
Kansas City Metropolitan Library & Information Network
15624 E. 24 Highway
Independence, MO 64050
Phone: (816) 521-7257
Fax: (816) 461-0966
Email: sburton@kcmlin.org
Last updated 5/20/03